Author name: RABIUL AMIN
Mr. Rabiul completed his B. Sc. in engineering in 2010. He has been working as an electrical engineer with Korea and China Companies for over 10+ years. During his job, he has completed a lot of national and international projects successfully. He is skilled in power systems for planning, designing, developing, implementing, and working with e-GP tendering and government manual tendering. He worked with Samsung, LG, Hyundai, Shinbo, OSJI, Unikor, and Huawei and worked with Teletalk, Robi, Banglalink, GP, and BTCL. Now he is playing the role of Egp trainer and Project Manager developing and implementing many government projects.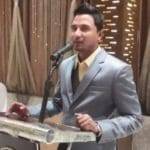 It seems we can't find what you're looking for. Perhaps searching can help.